QUALITY CUSTOM MADE PORTABLE BUILDINGS, GRANNY FLATS, OFFICES AND MORE
With years of experience solving space problems for many homeowners and businesses, we are confident that Out-Back Portable Buildings can design and construct a building that is right for you.
Why choose Out-Back Portable Buildings?
Out-Back Portable Buildings specialise in custom made, pre-fab Portable Buildings, including portable granny flats, portable houses and portable offices for sale that can be designed specifically to suit your needs. In fact, we have a full range of demountable buildings and prefab buildings available. Our factory is based in the Adelaide Hills in South Australia and we deliver Australia-wide.
We have helped homeowners, holiday park owners and companies throughout Australia overcome cash-flow shortages, overcrowding and cramped working or accommodation living conditions with our quality buildings.
Out-Back Portable Buildings can provide solutions for accommodation, portable site offices, extra office space and working conditions or a secondary income at your home through a new portable granny flat.
With a growing Bed and Breakfast business, it came down to turning income and guests away or creating more accommodation for them. Well, turning income away isn't right, so we bought five Granny Flats from Out-Back Portable Buildings and couldn't be happier. The guests love them, they're cosy and quaint. We did modify them a bit, but that wasn't a problem for Out-Back Portable Buildings. With the extra 5 Granny Flat accommodation houses we got, we have increased our occupation rates and our income by about $5,500 a month on average. We've got plenty of room left on the property too, so plans are in the works to buy another five just before the end of the financial year. A great move for a growing business.
- Dottie and Max Thompson
All arrived and unloaded. The unit travelled and fitted in well. Really happy with how it looks.
- Ben
Woolenook Fruits
Just had our 9m x 3m portable building delivered. It looks amazing! Having not seen it until it arrived it was great to see how nice all the finishes are and how well it was built to our custom selections. The whole experience was easy and Luke was very helpful and informative throughout the entire process. Highly recommend purchasing from Outback Portable Buildings.
- Matt Newman
Marcus, Den and I would like to thank you for your workmanship on our cabin. We are extremely happy with the finished result, if you are down this way please call in.
- Den and Irene
Portable Buildings, Made Just for You
Outback Portable Buildings customizes the experience of owning a portable building — whether it be a house, granny flat, or office — by designing and constructing one especially for you.
What sets Out-Back Portable Buildings Apart?
We have spent years solving space problems and offering new solutions to homeowners and businesses all over Australia with our custom-made portable buildings. Outback Portable Building isn't a 'one-size-fits-all' type of company. We recognize that different clients have different needs.
This is why all our prefab portable buildings, from granny flats to portable offices, are custom-made and specifically designed per basis. We are able to meet any needs that may arise and satisfy any problem.
We have catered to clients throughout Australia requiring innovations for space problems such as overcrowding or cramped living conditions and provided opportunities for extra cash flow. Portable buildings serve as an answer to these by supplying additional accommodation, extra office space, and even secondary income.
Our satisfied clientele includes Australian homeowners, companies, and holiday park owners. Out-back Portable Buildings' factory is based in South Australia's Adelaide Hills and delivers Australia-wide.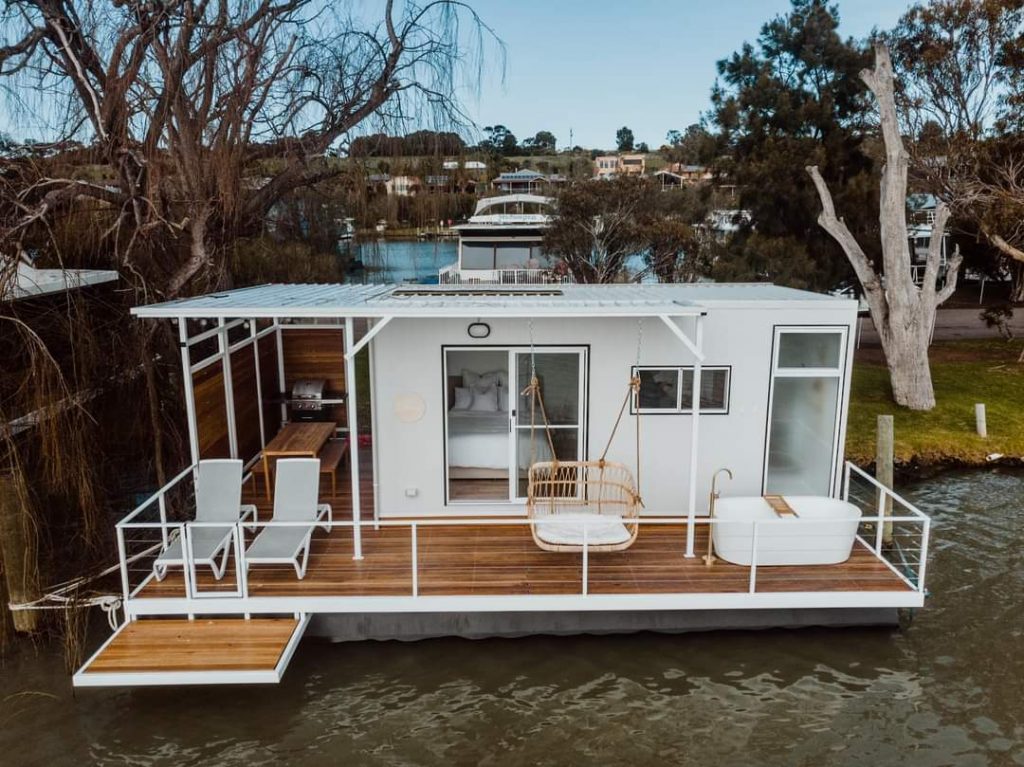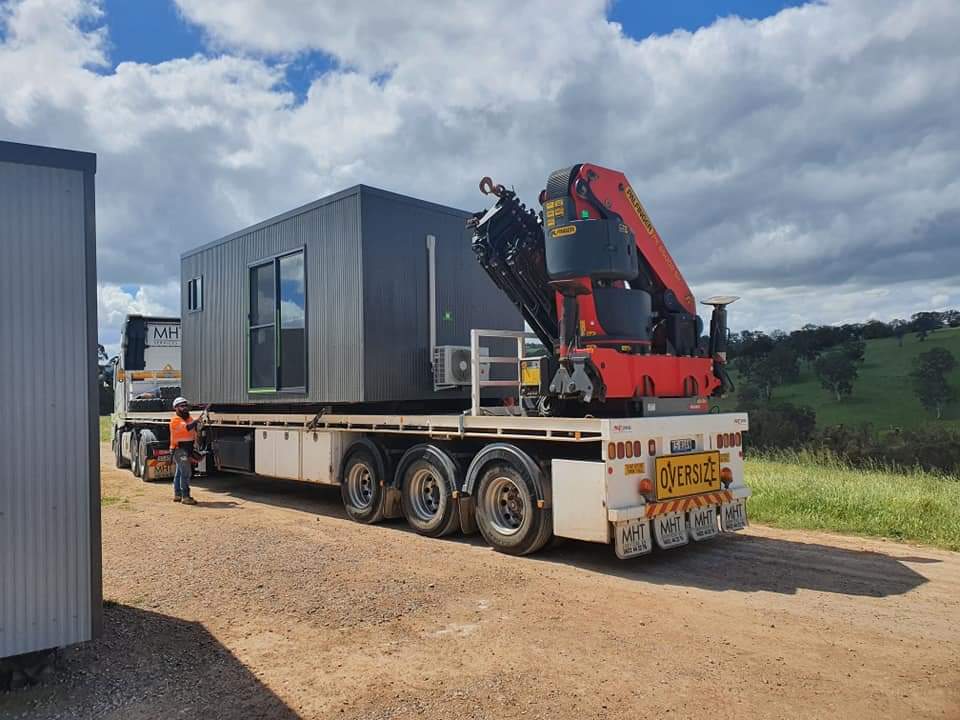 Portable buildings in Adelaide provide the unique advantage of flexibility. They proffer that extra space that is so sorely needed by many and can come in whatever shape, size, or form that satisfies those needs. From offices to apartments to storage space, the options and usage of portable buildings are vast.
Portability is yet another key element to consider. Since these types of buildings do not routinely require a foundation and can simply be situated on a flat surface of compacted ground or concrete, relocation is always a viable option. They can easily be moved to new premises or a different location on the existing site as your needs change and develop.
The economic aspect and affordability of portable buildings is a quality that cannot be ignored. We are able to keep costs low for our portable buildings as they are prefabricated and constructed in our factory rather than on-site. While the guaranteed durability of our portable buildings ensures it to be a long-lasting investment for years to come.
Its convenience and expeditiousness cannot be overstated. As portable buildings come pre-constructed they are easily installed in the desired location. This means a quicker set-up time and a shorter waiting period to achieve the extra space or accommodation you require.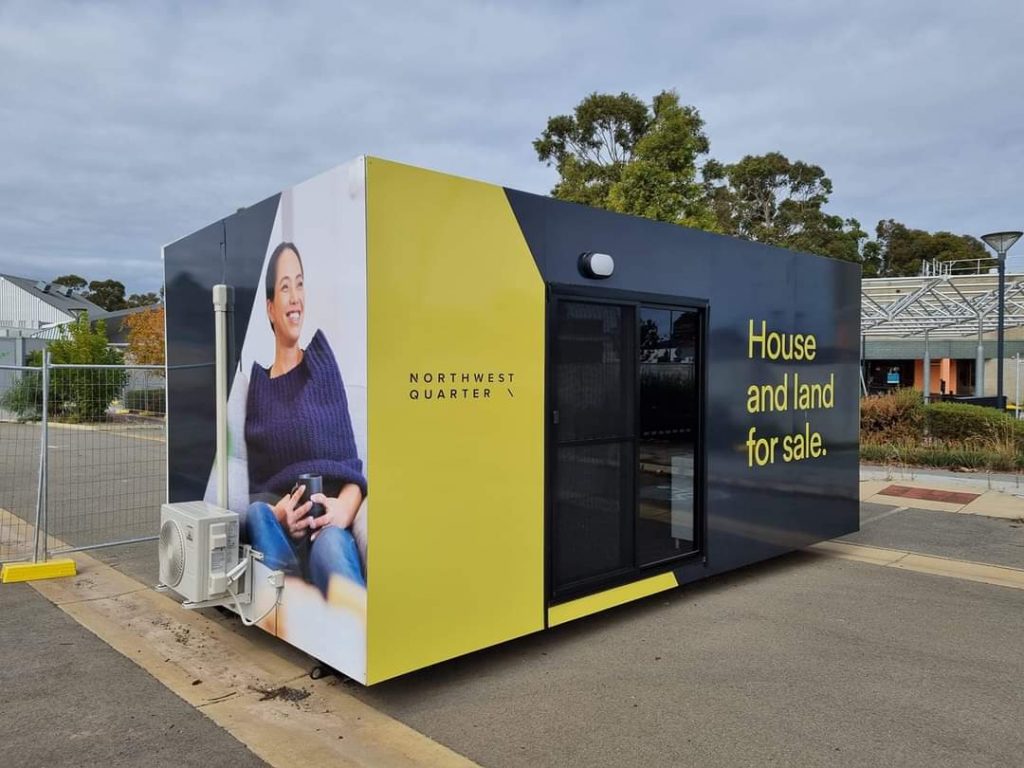 A granny flat, or accessory dwelling unit (ADU), is a self-contained living area typically located on the grounds of a larger property. It is usually called a 'granny unit' as it is increasingly becoming a popular way to house elderly relatives in a multigenerational housing scheme. However, the use of these granny flats is not limited to that.
Granny flats are also referred to as a casita, garden cottage, bonus unit, carriage unit, and more. Homeowners may choose to use it as a home office, a guest room for visiting family and friends, or an additional room for nannies. Some utilize it to earn extra income by renting out the space to tenants, as well.
As the prevalence of granny flats in Adelaide continues to rise they also become smart investments in developing your property. Realtors and those in the business of property are already reporting that granny flats work as a good selling point. They can make a property more of an attractive buy while also improving its worth.
The advantage of installing a portable building from Outback Portable Buildings as your granny flat is the ability to build and construct it according to your needs and preferences. This includes selecting the specific amenities a tenant or family member requires to be comfortable, such as kitchen facilities or devices for the aged.
Capitalizing on portable buildings also means a lower barrier to entry in terms of regulation. A common problem for granny flats is the complicated zoning laws, building restrictions, and municipal statutes that are applied to construction. With portable buildings, it is generally easier to attain permission or authorization for installation as there is no construction required on-site.
New construction tends to be on the pricier side, as well. Expensive costs present themselves as another obstacle to adding a granny flat to your property. But the comparatively cheaper option of portable buildings makes having a granny flat more viable.