Custom-Built Transportable Granny Flats
Out-Back Portable Buildings specialises in customisable portable granny flat homes, providing end-to-end solutions from design and construction to delivery and installation. With a variety of design options and materials, we deliver durable and affordable solutions tailored to your specific needs.
Get a Quote for Your Portable Granny Flat Today!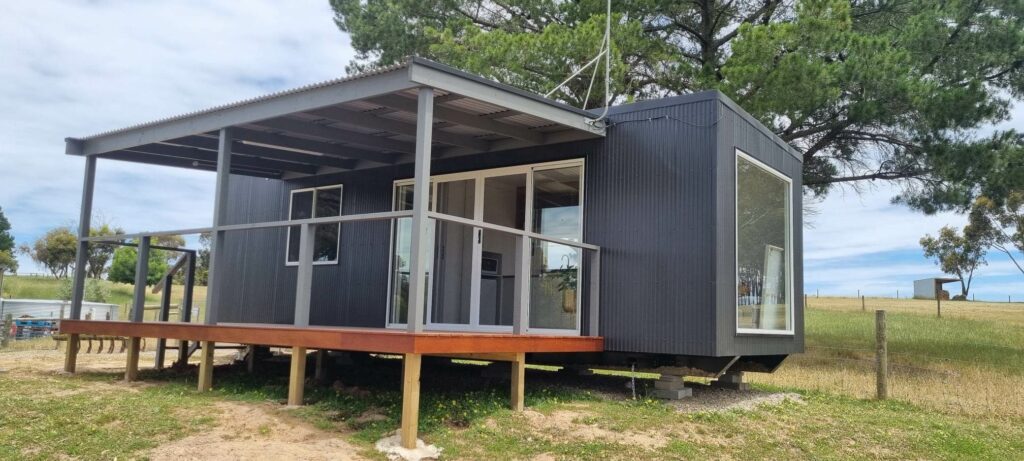 Prefab Portable Granny Flats
Customised, Transportable Homes
Out-Back Portable Building is a trusted provider of high-quality and customisable portable granny flats in Adelaide and across South Australia.
Our team of experts can help you create a unique and comfortable living space that is fully customised to your needs and specifications. Whether you need extra space for guests, a bedroom, a home office, or a self-contained unit for a family member, we can deliver a solution that perfectly meets your requirements.
Our portable granny flats are built with durability and quality in mind. We use only the finest materials and construction methods to ensure that your unit can withstand the harsh Australian climate and provide a safe and secure living environment for years to come.
At Out-Back Portable Buildings, we understand that everyone has different needs and preferences when it comes to living spaces. That's why we offer a wide range of amenities and features for your portable granny flat, including wardrobes and personal storage, kitchens, bathrooms, and more. We can even help you with the design and layout of your portable granny flat to ensure that it meets your exact needs.
Our experienced team can help you choose from a wide range of design options, including layouts, sizes, and amenities, to create a granny flat that perfectly fits your lifestyle or unique needs.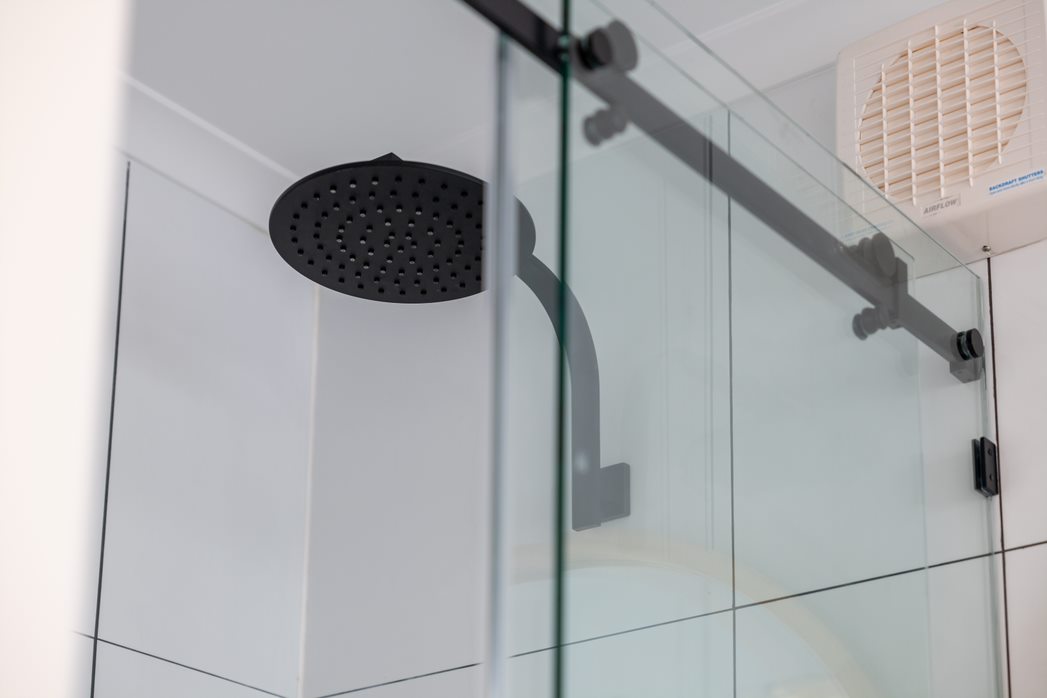 Premium & Modern
Portable Granny Flats
Create the extra space you need without the fuss of a construction project and let Out-Back Portable Buildings design, construct and deliver a modern, completely transportable granny flat for you. Our modern solutions transform the concept of a portable building into a unique, functional and trendy space that's perfect for guests, self-contained living for family members, or a home office – the customisation options are almost endless!
Speak to our team to get started on your portable granny flat today.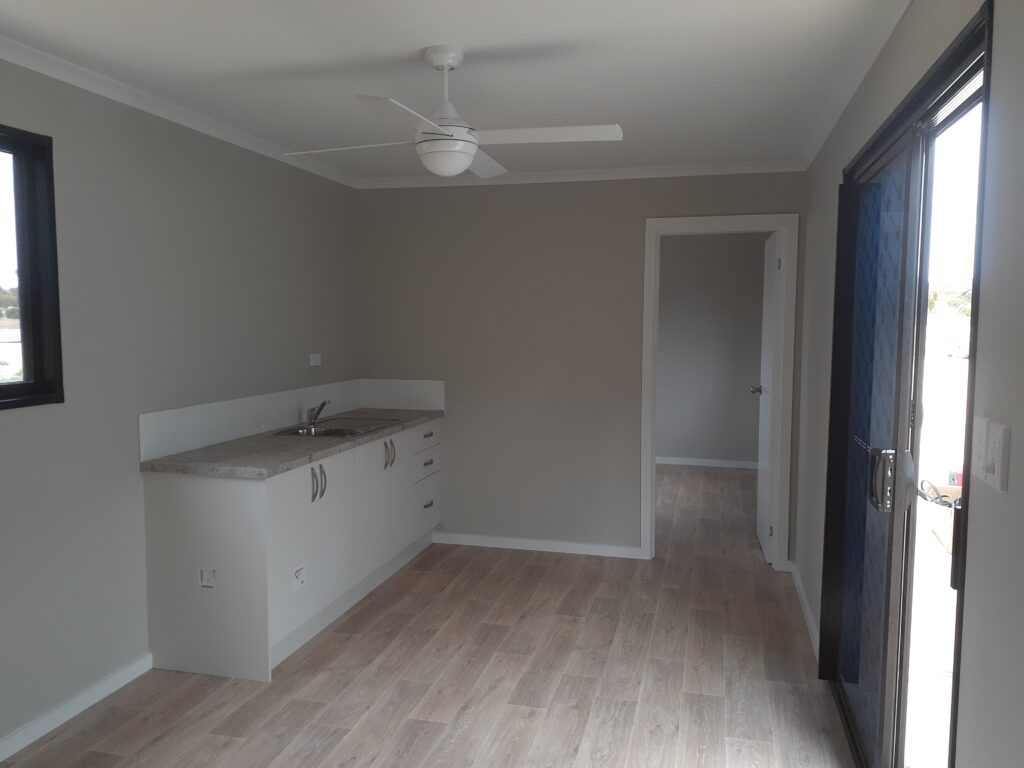 Transportable Granny Flats
The Perfect Portable Solution
Our portable granny flats are more than just the physical shell of a living space; they're made with functionality and comfort in mind!
From modern design elements to plumbing and heating, we provide a one-stop solution to your space needs.